1. Pink eye sucks. Like totally sucks. My 18 month old woke up this morning with it. Awesome, right? At least it's just in one eye though.
2. My sister and I were discussing our childhood the other day. We got on the subject of the library and I told her I remembered checking out The Dinosaur Dictionary every time we went to the library. Yes, I'm a girl. Yes, I was obsessed with dinosaurs. I remember that book was SO huge! And I got it every time. My mom would always ask, "Chan, why don't you get another book? Like a princess book or something like your sister?" And I'd always tell her no. I wanted to read about Triceratops. My favorite dinosaur.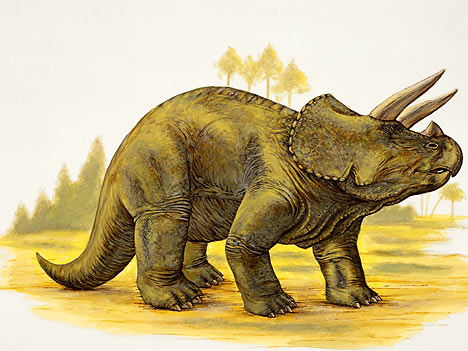 Or T-Rex. Because those were just plain awesome!
(I still know a ton of dinosaur names and random facts. Yes, I'm a nerd. And proud of it!)
3. I'm at 42,000 words on my WIP INBETWEEN! WOOT! SO excited to get to edits on this one. I think it will end up being around 55-60,000 words. I'm ROCKIN' this first draft! :D
4. I tried that cinnamon roll cake I talked about last Friday.
Uh ... totally awesome. Here is the
recipe
if you're interested. It's the best the first day you make it. :) Rolo cookies are on the menu this weekend.
5. My weekend is going to consist of bottling pears, peaches, stew tomatoes and salsa. I'm already dreading it, but it will be worth it!! :D
Anything fun planned this weekend? Anything random you want to share?